Never Too Young
Psychosocial Information and Support for Young Women with Breast Cancer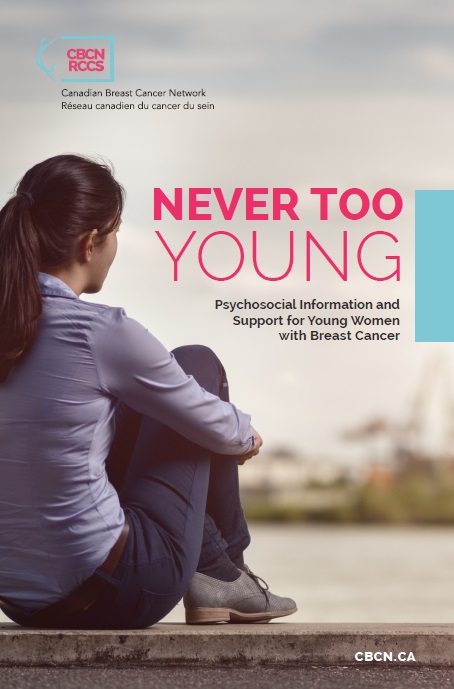 Never Too Young is CBCN's handbook for young women with breast cancer.  It deals with the psychosocial aspects of the illness; that is, the interaction between social and psychological factors related to breast cancer.  There are chapters on such topics as mental health, partners, children, work, fertility, and a whole host of other important issues. 
To order a copy in English or French, click here or download a digital copy:
Printing of this edition of Never Too Young has been made possible through a financial contribution from La Vie en Rose through its Roses of Hope Foundation. We would like to thank La Vie en Rose for its continued support of the Canadian Breast Cancer Network's educational programs.