By Alison Thompson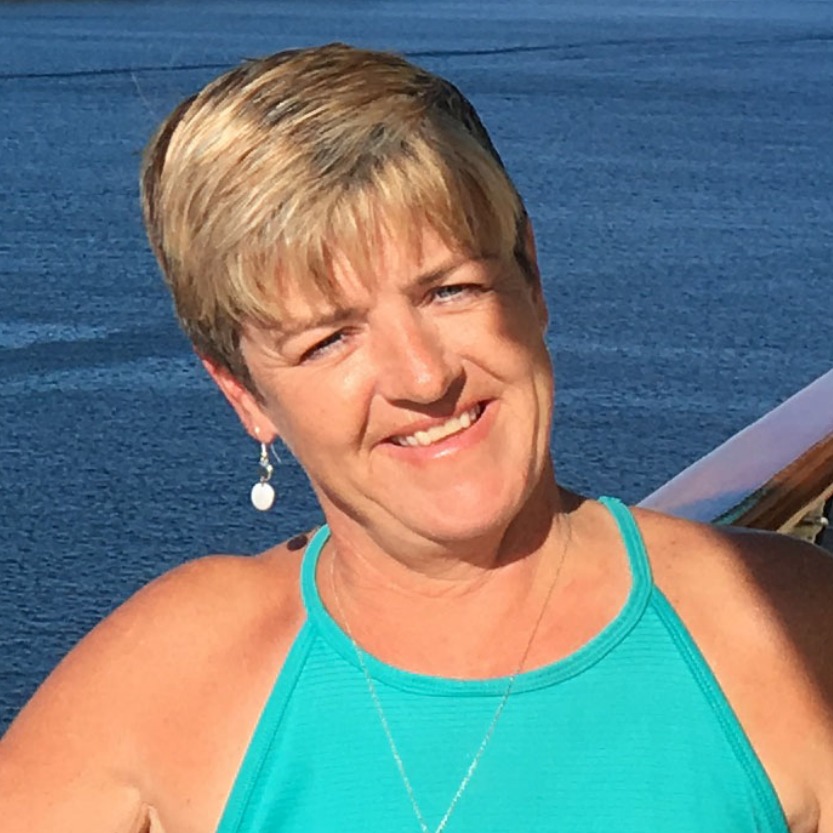 My name is Alison Thompson and I was diagnosed with breast cancer five years ago. To give you some background, my mother was diagnosed with breast cancer about 15 years ago. Her cancer was an aggressive form. It spread to her spine and brain, and she passed away about three years after the initial diagnosis. My Mum only had a lumpectomy when she was diagnosed, and I remember always thinking that if it ever happened to me, I would have both breasts removed. I figured the less I have, the less chance it could come back. Well, sure enough, in 2013, I was diagnosed with breast cancer in my left breast, and I immediately told the surgeons I wanted both removed and did not want reconstruction. They did not question my decision at all; I guess I was lucky that way. I had the double mastectomy and was in and out in about four hours to get this done.
After the surgery I went through radiation but not chemo, as the cancer was barely into one of the three lymph nodes they removed. I did the Oncotype DX testing and my score came back at 21, which was the low end of the mid-range, so my decision was not to go through chemo. Part of not choosing reconstruction was that I did not want to go through more surgeries. My husband was very supportive of my decisions, so I had no pressure to do it. I also had an 11-year-old son, a job, and a busy life, which I did not want interrupted any more than necessary. I just wanted to get back to my regular life.
To be honest, I have never regretted not having done reconstruction or just having one breast removed.
I love not having to wear a bra!!!! No under boob sweat when you exercise, and I pretty much wear tank tops year-round. I have various prosthesis forms that I could wear if I wanted to but honestly never do. When I try to wear them now, it feels very foreign to me having breasts. I was lucky enough to get a chest tattoo done a few years ago through the Project Pink'd organization with a fantastic artist named Sam R on Vancouver Island. She did an amazing job creating my tattoo from my original idea. I am Irish, so my tattoo says "What doesn't kill you makes you stronger, I am stronger" and the outline is the Celtic symbol for "Mother and Daughter". I love now when I look in the mirror, I don't see scars but the wonderful piece of art that is now me.
While my body is far from perfect, could definitely lose a few pounds, exercise more, etc., I am very happy with what I have chosen to do and would never change any of it.