By Jacquie Shand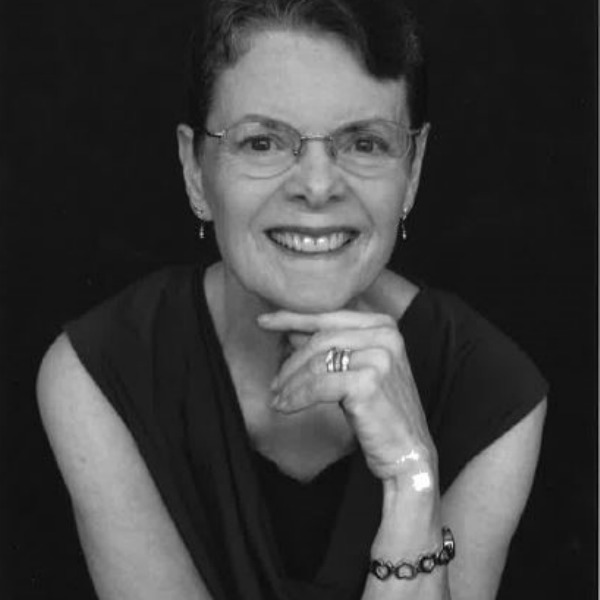 I was born and raised in Southern Alberta and moved to Calgary to attend university and eventually raise my family here. I am an active senior who enjoys singing with a Calgary performing group, travelling with my husband, watching sports and movies on TV, spending time with my two daughters, who both live in Calgary, keeping in touch with my granddaughter, who now lives in Victoria, and watching my grandson grow up and enjoy his activities.
In 2004, I had breast cancer. I had surgery for a lumpectomy, which ended up in removing nearly half of one breast (plus all lymph nodes). I had 16 radiation treatments and everything seemed fine for years.
In the spring of 2015, I began to have problems with my left hip joint. I took some pain pills and seemed to be able to walk and manage, so I didn't really worry a lot about it. Then it began to hurt more, and I had to start using a cane to walk. Finally, my doctor put me on the waiting list for the Alberta Hip and Knee Clinic. He said I would also require an MRI, so I was put on that waiting list, also. The next day my husband said we were not going to wait, so we booked an MRI at the Mayfair Diagnostic Centre and paid the full price for it. From that came the diagnosis of what was really going on in my hip: metastatic breast cancer. (This was September 2015.) Within a week, I was set up to meet my two new oncologists and have more tests and scans: total body bone scan, CT scan, blood work, etc. These tests showed the medical team that I had several areas with metastatic breast cancer in my bones as well as lung and liver.
I started taking letrozole with no luck, then chemotherapy pills, which caused severe burning sensations in the palms of my hands and the bottoms of my feet. I had more radiation—on my spine, my right arm, and hip. I met with a surgeon who specializes in hip replacement for patients like me and had total hip replacement on my left hip (January 2016).
In June 2016, we found I had a small tumour behind my left eye, so back I want for ten more radiation treatments on that area. (They did help and my vision came back to normal after a few months.)
By August 2016, my oncologist started me on two pills that were fairly new at that time, but already available in Canada at no charge at the Tom Baker Cancer Centre. They were called everolimus and examestane. Within a week or two on these new pills, I felt so much better that it was unbelievable to me – I had little or no pain in any of the cancer areas and could walk much better and feel like I was almost normal again. These pills and the healthy feeling lasted for just over a year.
My scans and tests in July 2017 showed that the "fence" that the two "E" pills had built against cancer was not working well anymore. The cancer cells were "jumping that fence" and spreading again. I had to stop the two "E" pills and start injections of fulvestrant—two at a time—starting every two weeks and then moving to every month.
The other medication that I need to take now is called palbociclib, but it is not yet available in Canada as a free medication through the cancer centre. The pill is taken for 21 days with 7 days off and then you start over again with that cycle. The cost of palbociclib is $7,000 per month. This is a huge cost for anyone, but since I have no medical plan now, the entire cost will land on my plate. I have contacted the manufacturer but they are not offering financial assistance at this time. I can apply for some financial assistance but only about $1,000 per month. I have written letters to several government officials and have not received any replies from anyone yet.
I am still trying to find assistance from other sources. Having this medication—if it works as well as the last pills I had—could help sustain my life for another year or so, perhaps even more.
We are very fortunate that most of the medications required for fighting metastatic breast cancer are available – at no cost – for us at the Tom Baker Cancer Centre. I truly appreciate that. However, when some new medication is finally tested and ready to use, it takes so long for us to access it in Canada. And to purchase it is nearly impossible for most people.
I would like to see that Canadians would be able to access the meds at the same time that they become available to U.S. citizens. And the cost? I don't know how they can change that. I realize that there may need to be some cost, but to make medication (that may save our lives) so costly that most people really cannot afford to purchase it makes me wonder what's the use of it all. Medication should not be just for those with money to spend. Everyone should be able to access it.
Jacquie Shand is a metastatic breast cancer patient living in Calgary, Alberta.
Join our campaign to share stories, pics and advocacy to increase drug access for patients. #MBCNoTime2Wait