By Zuri Scrivens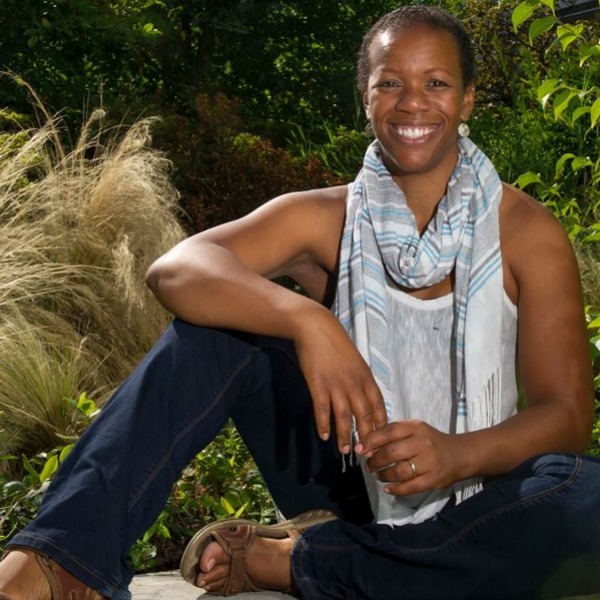 On July 19, 2011, at the age of 33, I was diagnosed with breast cancer. With a 10-month-old son, I was still glowing with the joy of motherhood—but when a lump that I had been attributing to breastfeeding challenges refused to go away, I decided to see my doctor. A mammogram followed by a biopsy showed that the lump was cancerous and large enough to require an immediate mastectomy of my right breast. I had a 4 cm mass removed, along with 21 lymph nodes in my right armpit, three of which were positive for metastatic carcinoma. The final pathology showed that I had invasive ductal carcinoma and that my tumor was estrogen receptor positive, progesterone receptor negative and HER-2 negative. This news was devastating, but I was fortunate to have so much support by way of my family and friends—giving me the strength and determination to dive right into the fight of my life.
Prior to my diagnosis, my husband and I had talked about having more children, but we soon learned that chemotherapy would change that. Fortunately, a program in place for cancer patients who are still of childbearing age. Through the generosity of the Pacific Centre for Reproductive Medicine (PCRM), much of the costs usually associated with egg, sperm and/or embryo preservation were covered. We are so grateful that we had access to this option—something that 30 years ago, women couldn't even consider. In the end, we were able to save eight of our embryos. They have been cryopreserved at PCRM for the last six years, and will remain so until we decide we're ready to grow our family again.
Following my fertility treatments, I went through six rounds of chemotherapy (fluorouracil, epirubicin and cyclosphamide for the first three rounds, and docetaxel for the final three rounds), followed by about four weeks of radiation, and then completed my treatment by starting a drug called tamoxifen. This protocol was quite typical for someone my age.
Nine months after my diagnosis, I was ready to carry on with life, but as a precaution, I chose to have my left breast removed - I had a cyst in that breast that had me worried despite being benign. So that fall, I underwent a second mastectomy that showed clear margins - meaning, no cancer! But, less than two months later, just before Christmas, I discovered the tiniest of lumps just beneath my collar bone. I contacted my doctor immediately and was sent for another biopsy; and on December 17, 2012, I learned that my cancer had returned and spread to my liver and more of my lymph nodes around my neck. This time, I truly thought that I was going to die. But once the initial shock had passed, my family and I went into action mode again. Through a family connection, I was told of an oncologist in Vancouver that I needed to see. I was told that she was one of the best, if not the best. That she was widely connected to research and clinical trials on an International scale, and in the world of breast cancer in particular. It turns out that Dr. Karen Gelmon is even better than the best. During my first appointment with her, she determined the different trials that I was likely eligible to participate in. She left me feeling much more confident in my possible outcome and told me to work on my head - valuable words of wisdom that have stayed with me to this day.
I started to transform my life and made working on my headspace and self-care a priority. I met a wonderful acupuncturist, named Delphine Baumer, who blessed me with incredible weekly treatments at a reduced rate. One of my aunts cared for me quite regularly with healing touch, and one of my closest and oldest friends spent an hour each week guiding me through one-on-one yoga. In addition, I started running again and learned to incorporate meditation into my life. I truly believe that these methods of caring for my body and mind played a powerful role in my ability to fare so well to this point.
Soon after meeting Dr. Gelmon, I became the tenth patient in the Personalized Oncogenomic (POG) Program with the BC Cancer Agency. I'll be honest, I don't know that I fully understood what it meant to be a POG patient at the time - but what I did know was that Dr. Gelmon and her colleagues were going to do what they could to find out as much as possible about the cancer residing in my body. With cancer having so many different varieties and effects on different people, this type of research just made sense to me. Based on my POG findings at the end of another six rounds of chemotherapy, my final drug protocol became Zoladex, to put my body into menopause (as I was so young and still premenopausal) and thus be able to take my second drug, letrozole (to prevent the rest of my body from producing estrogen) and metformin (an experimental drug that has long been used for treating diabetes, but seems to have a positive impact on those with breast cancer as well).
In the fall of 2013, just a couple of days after my first follow-up scan, I received a surprising call from Dr. Gelmon. She told me that she just couldn't wait until our scheduled appointment to tell me the news. My scan was clean. Completely normal. No evidence of disease. No sign of active tumors. It was hard to believe then, but now, four years and another five clean scans later, the reality of my results is starting to sink in. Yet there are still days when it all seems very surreal, as if the whole experience must have happened to someone else. But I know in my heart, despite the ongoing battle over fears of recurrence, that this story is mine, and that every morning that I wake up is a gift that I will never take for granted.
Zuri Scrivens is a birth and postpartum doula living in Langley, British Columbia.
Read more about Personalized Onco-Genomics here.