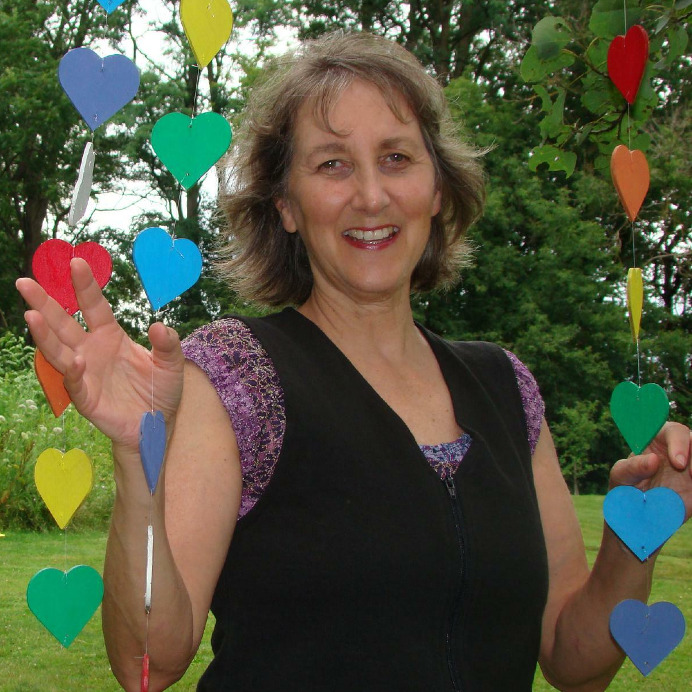 By Judy
There is never a good time to get a breast cancer diagnosis. Our family was about to vacation in Australia when I got the news. Because I had been on a fitness kick in the months beforehand, I felt so healthy that I couldn't believe anything was wrong, but it was. A grade two tumour and two affected lymph nodes meant that holiday plans had to make way for surgery.
My first thought upon receiving the news was of my four children. My eldest was seventeen and my youngest only ten years old. I armed myself with statistics from the Canadian Cancer Society before telling them I would be having surgery a few weeks later. I told them 90% of breast cancer patients recover and joked that I would be stuffing a sock in my bra for the rest of my life.
I wondered if we could still do our Australian trip and was relieved to hear that I could travel two weeks after surgery. It was important to me that I look as normal as possible while travelling. I found photos of mastectomy scars and missing breasts very confronting, so I worried how the children and my Australian family and friends would react.
I phoned the local lingerie stores to arrange a fitting for a mastectomy bra and prosthesis. I was taken aback to hear they wouldn't see me until four to six weeks after surgery. "What am I going to do?" I asked. They actually suggested I use an old bra and a sock until I got back! I couldn't believe that was the best solution on offer.
I am always sewing something, so I set my mind, and my sewing machine, to the problem. I raided my local thrift store and bought all the front-opening vests. I sewed pockets in the front and shoved in some sports bra inserts. I thought "I bet everyone does this", but when I wore the vests after surgery, I caused a sensation among the hospital staff: "Amazing", "Wonderful" and "You should do something with this!"
My vests served me well on my holiday, apart from when airport security made me take it off and put it in the tray, and my fake breast went with it. "Oh Mum," twittered the kids as I walked through the scanner with my arm bent in front of my chest. We had a month of sunshine, beach walks and whale watching and I stretched my arm and shoulder in the pool every day. I was confident and comfortable while my scar healed.
Throughout my chemo, second surgery and radiation, the vests were my go-to breast prosthesis garment - the only thing I could tolerate on my chest and rashes. The hospital staff were so enthusiastic that I visited the local lingerie shops to see what they thought: "That is so needed", "Fantastic idea" and, again, "You should do something with this."
I had no business experience, but I discovered there is a whole network of government and private organisations designed to educate and boost new entrepreneurs. My friend Rose became an enthusiastic business partner, and we are excited to share my invention with other breast cancer patients. In the process we have found that the breast cancer community is a wellspring of kindness and encouragement, turning confusion into clarity and fear into hope. My children have watched me turn a crisis into an opportunity for growth, and I am happy, healthy and grateful.
You can find out more about Judy and Rose's business, the Best Breast Co. by visiting their website, www.BestBreastVestCo.com or by following their social media channels on:
Facebook (@bestbreastvestco), Instagram (@bestbreastvestco), LinkedIn (The Best Breast Vest and Rose Olesen) and on Twitter (@bestbreastvest). They can be contacted by email at bestbreastvest@gmail.com